The lovely Shannon of
luvinthemommyhood
was looking for pattern testers a few weeks ago for her new
Commuter Cowl Pattern
. Me being the wonderful friend that I am (yes, I'm incredibly humble too) I volunteered to help her out. Honestly I had to help her out because whatever Shannon concocts is always...and I mean ALWAYS...fabulous! I tend to get a narrow minded with her patterns. I mean I did make 6 (though I just realized I only posted 5)
MODify
dresses (
1
,
2
,
3
,
4
,
5
). This pattern is no different! I've already made two, with fabric designated for 2 more...plus I dream of more after that.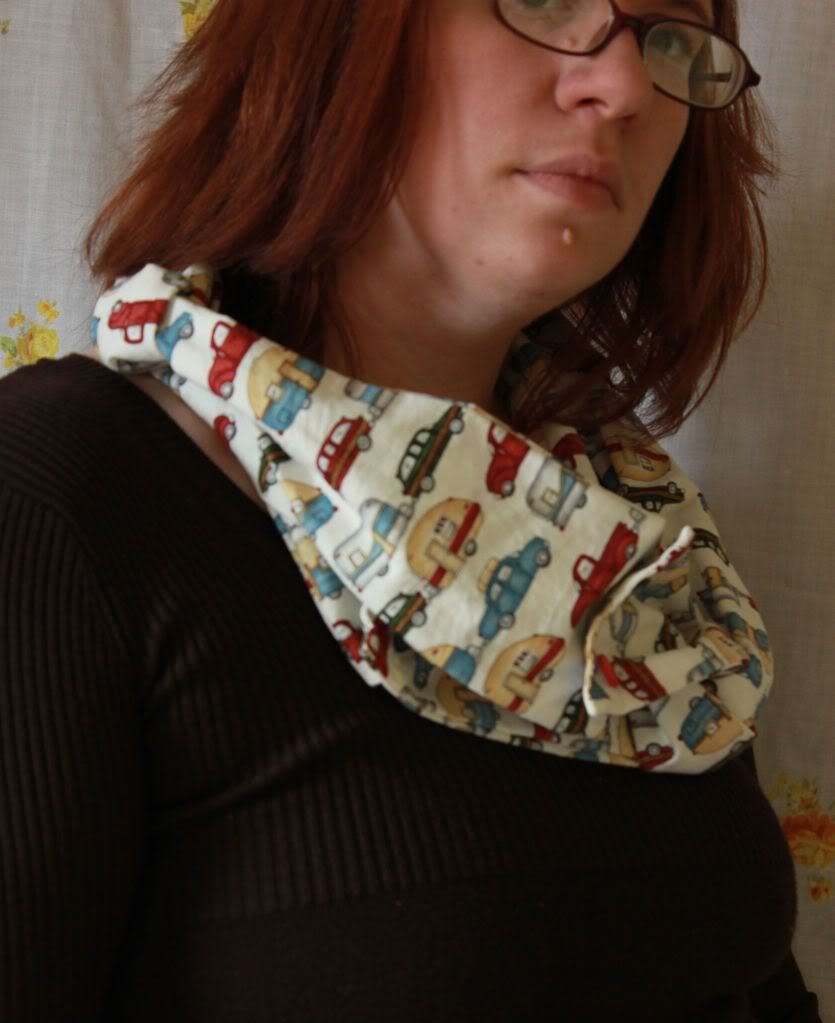 I added the buttons for flair...they aren't in the pattern, don't be scared!
The first pics are of my second cowl, which I spent more time on than the first...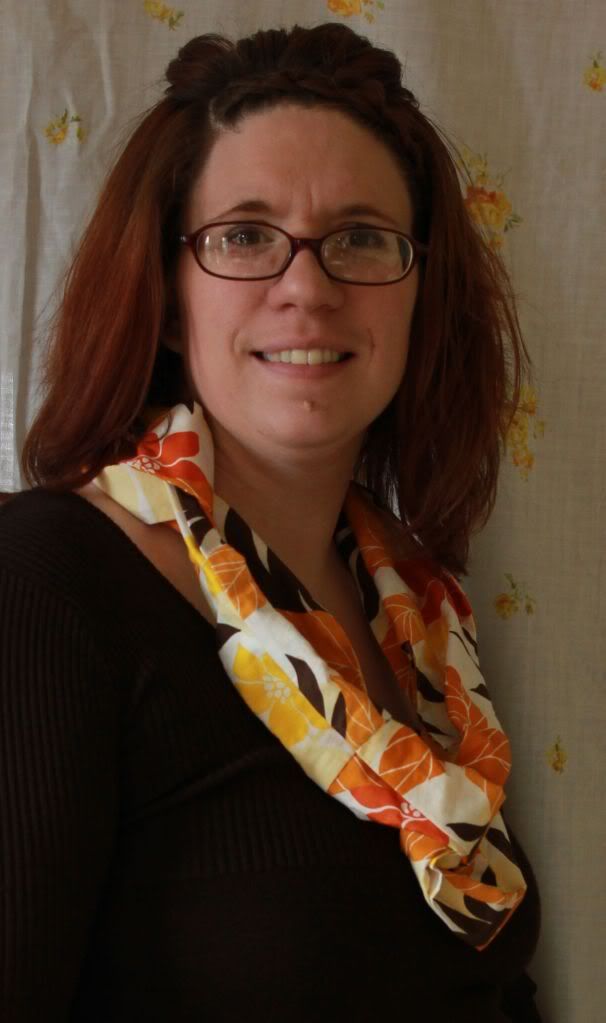 I love them both! I think what I love so much about Shannon's patterns is how she comes up with not just stunning projects but quick ones too. The first cowl I made (the orange/brown/yellow one) took me 2 hours to complete. That includes downloading the pattern, pre-reading the directions, cutting out and the hand stitching at the end. Once you get the hang of it you could easily make this in less than an hour.
I also love that it only uses 1/2-3/4 yd of fabric, depending on how big and fluffy you want it. This is fantastic for those Oh-so-pricey-fave-fabrics...you know the ones you cringe when you see the price per yard...you can easily get half a yard then make a special cowl and not feel quite so guilty about the fabric price. I know that the next time I see a fabric I want I'll just get half a yard and make me a cowl!
The other thing that I love about this pattern is that it is probably the best beginner project I've seen for sewing. It covers all the basics in one simple pattern. I know that the next time I teach someone how to sew I'm going to use this pattern. Shannon's directions are clear, concise and has lots of pictures for the visual learners out there.
So what are you waiting for? Go head over and show Shannon some love by purchasing a
copy
...you won't regret it I promise!
Thanks Shannon for another great pattern...if you keep it up I may have to follow your blog in secret as my husband would ban me for sure ;)
So tell me what do you think? Can you get addicted to the Commuter Cowl like me? Excited to make one of your very own? And yes...I did get a hair cut, but you probably didn't notice since it was in the back under all my other hair ;)