So I know I've been hinting at this project to you guys this week and I am happy to report that it is finished! Not just finished but I have pictures to boot. I am one happy momma :) Vinny is wearing his outfit today, he was super excited to do so and already I've heard "Where did you find that?" more than once. Does my heart so much good to hear from others that they thought I
bought
what I in fact
made
. Enough chatter, more photos....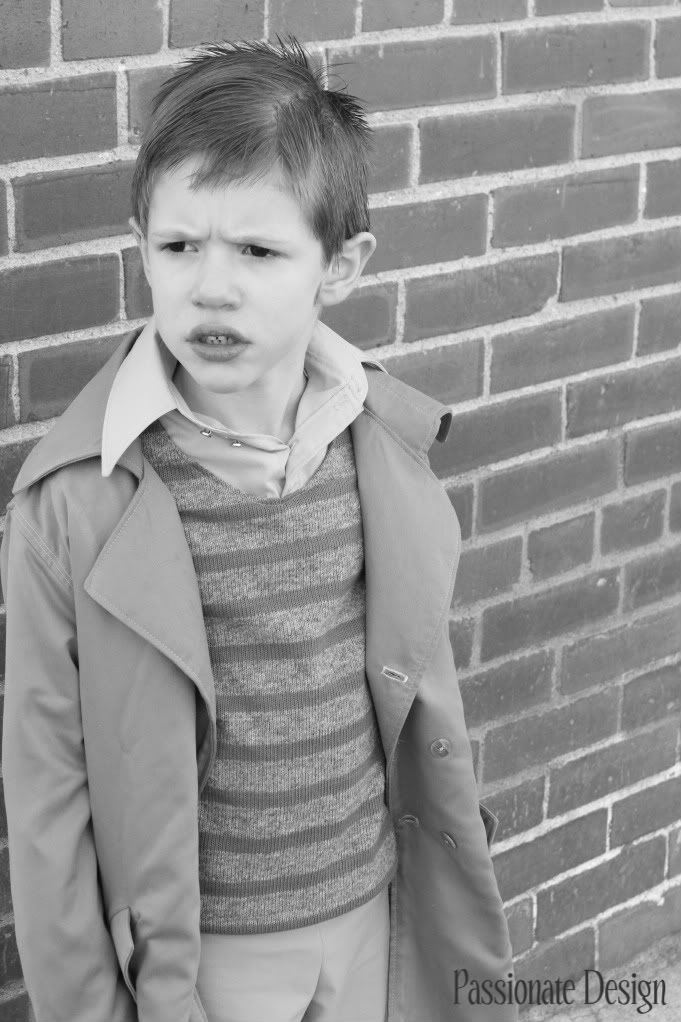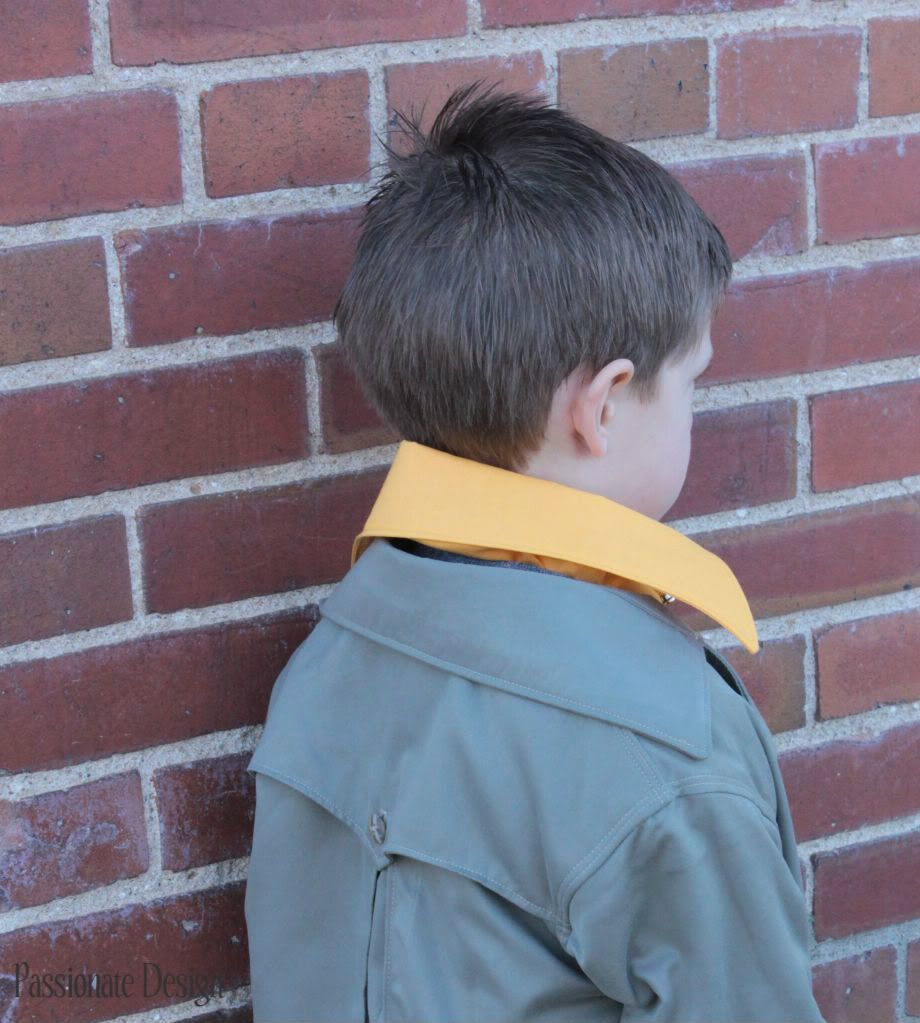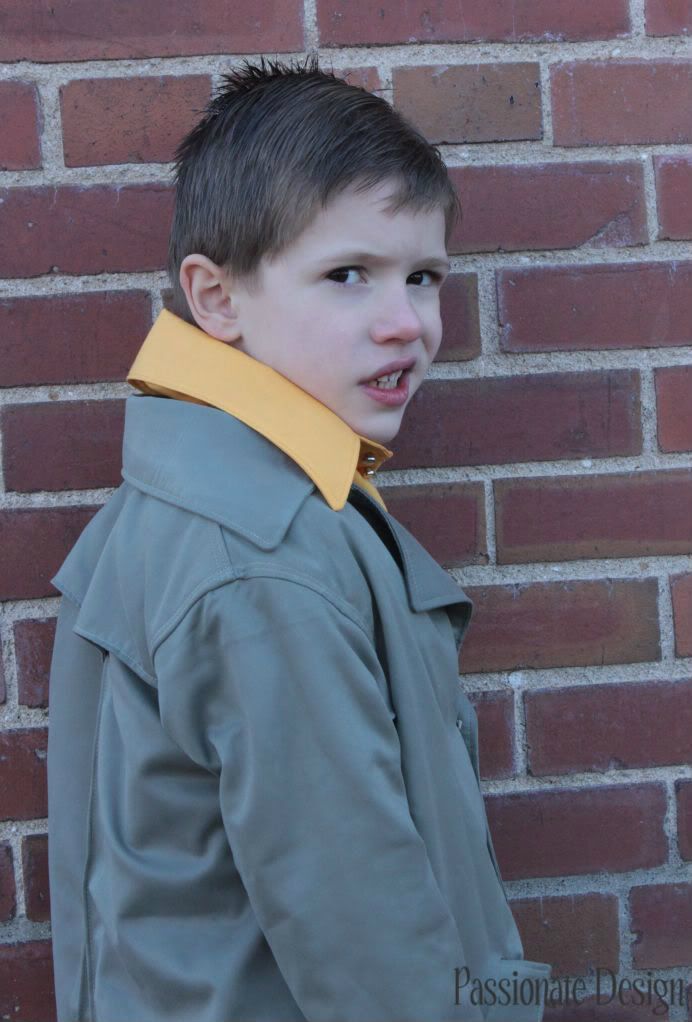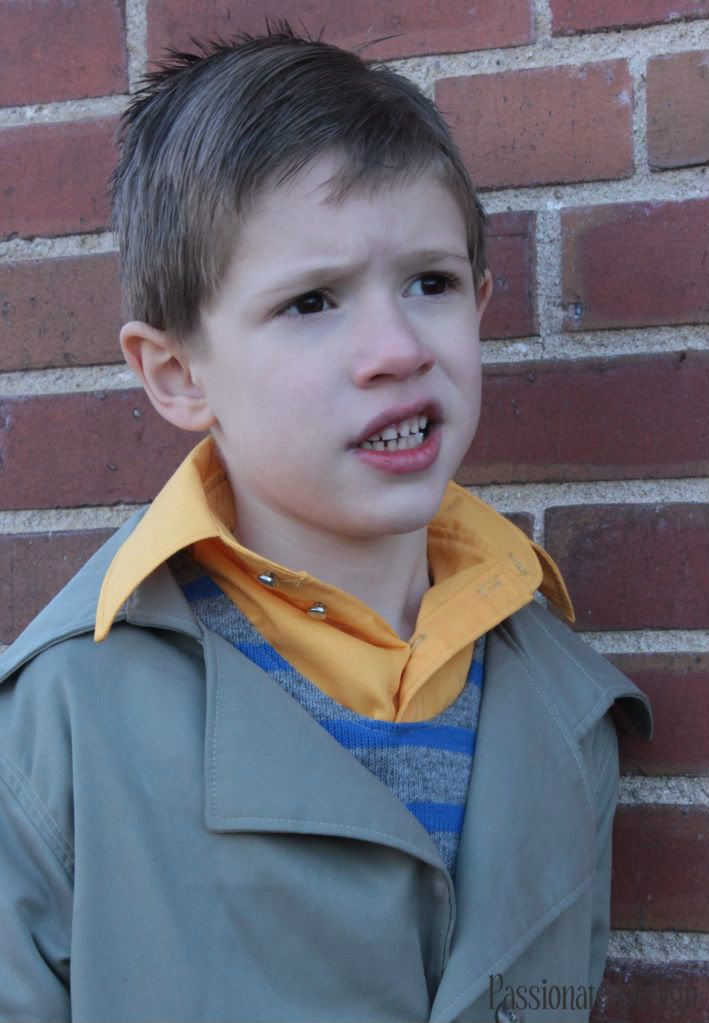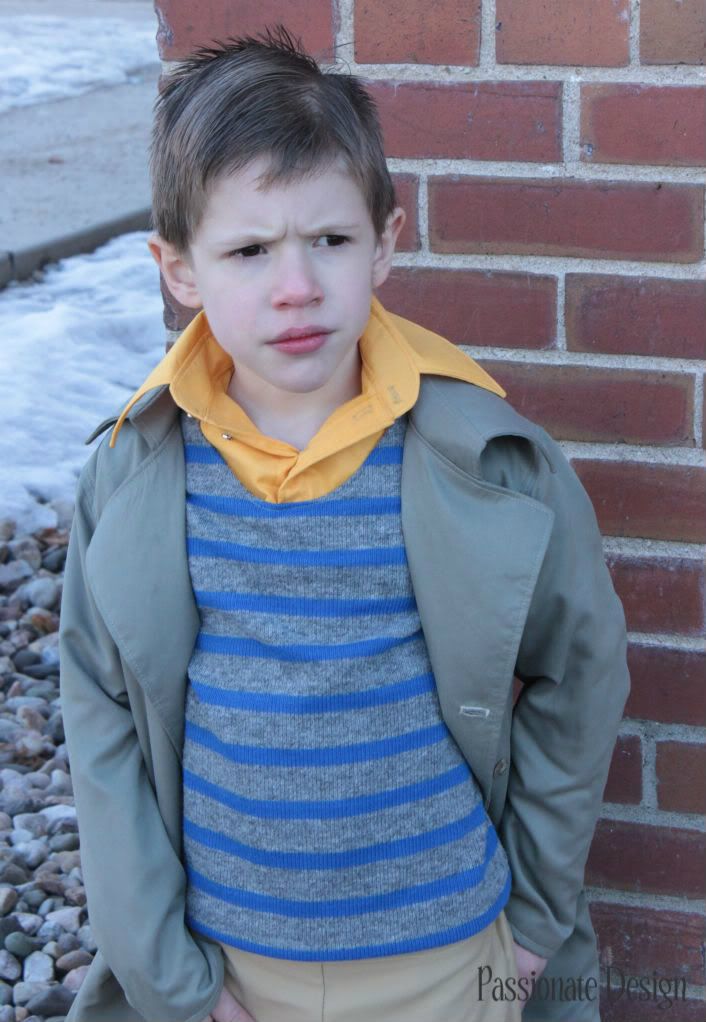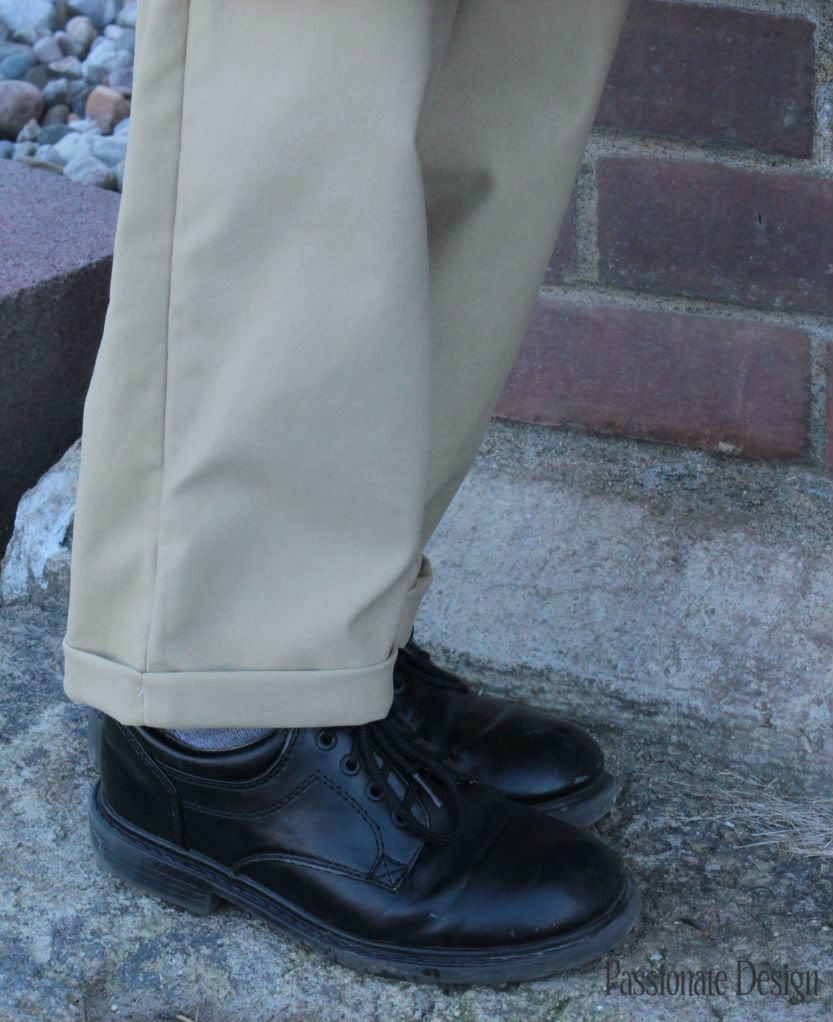 cuff on pants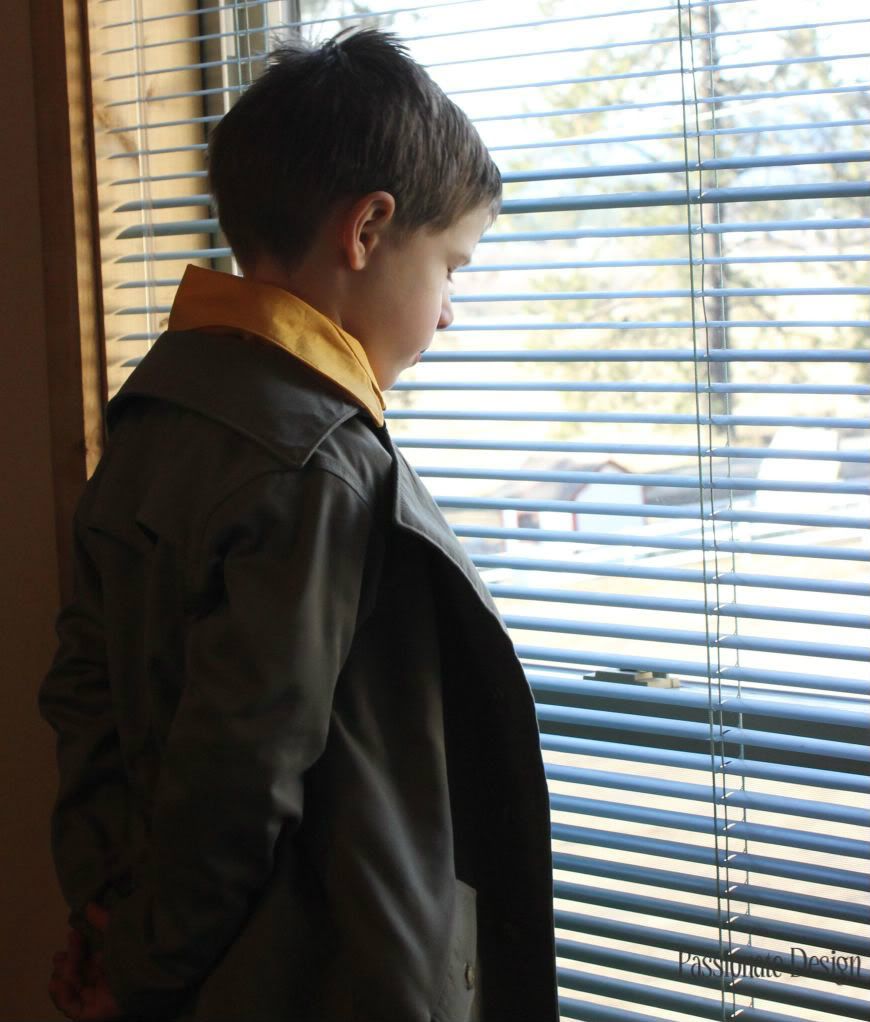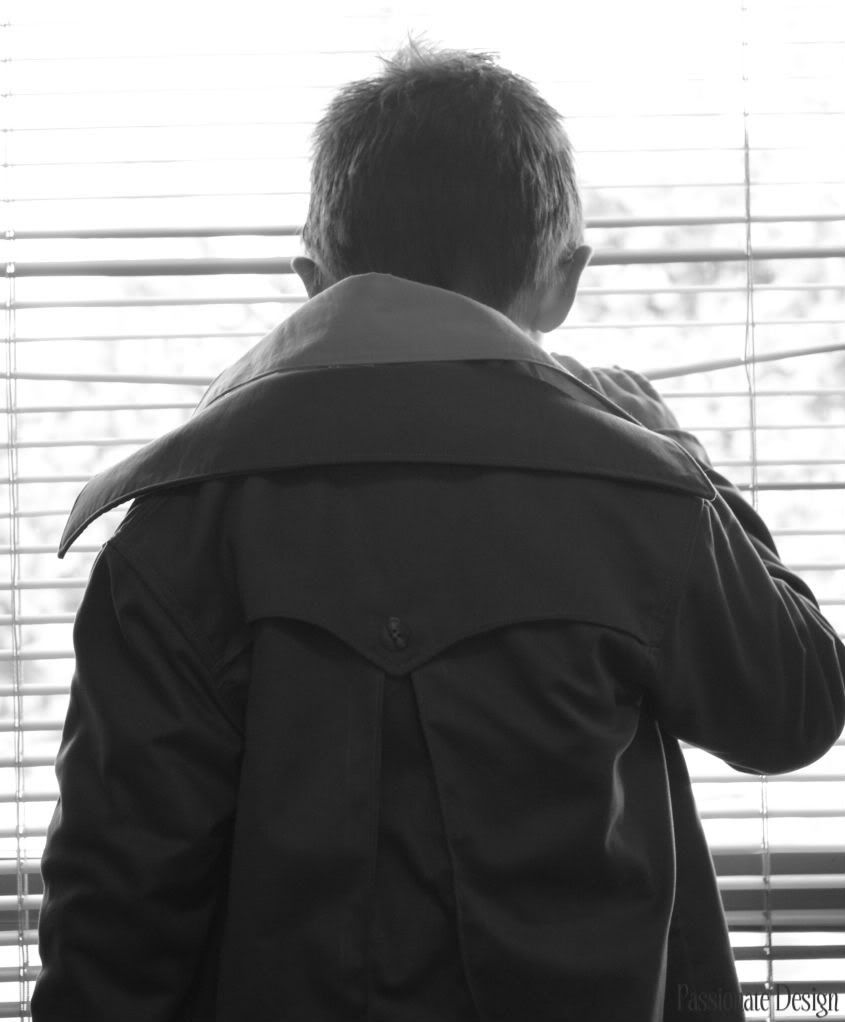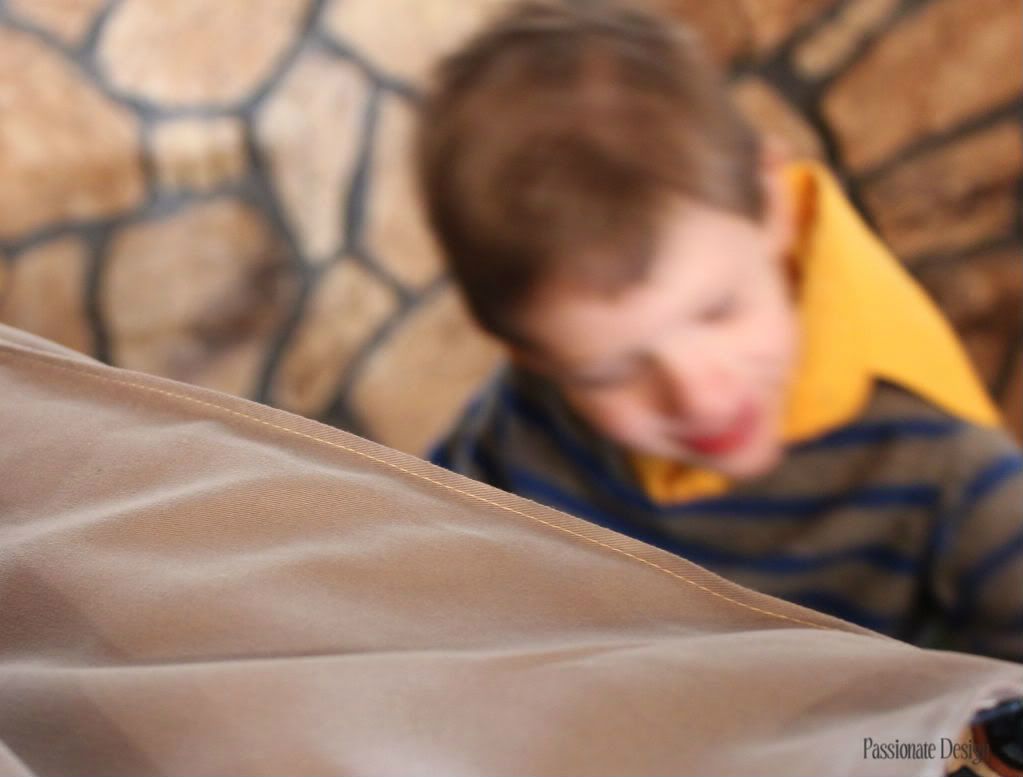 top stitching detail on back of jacket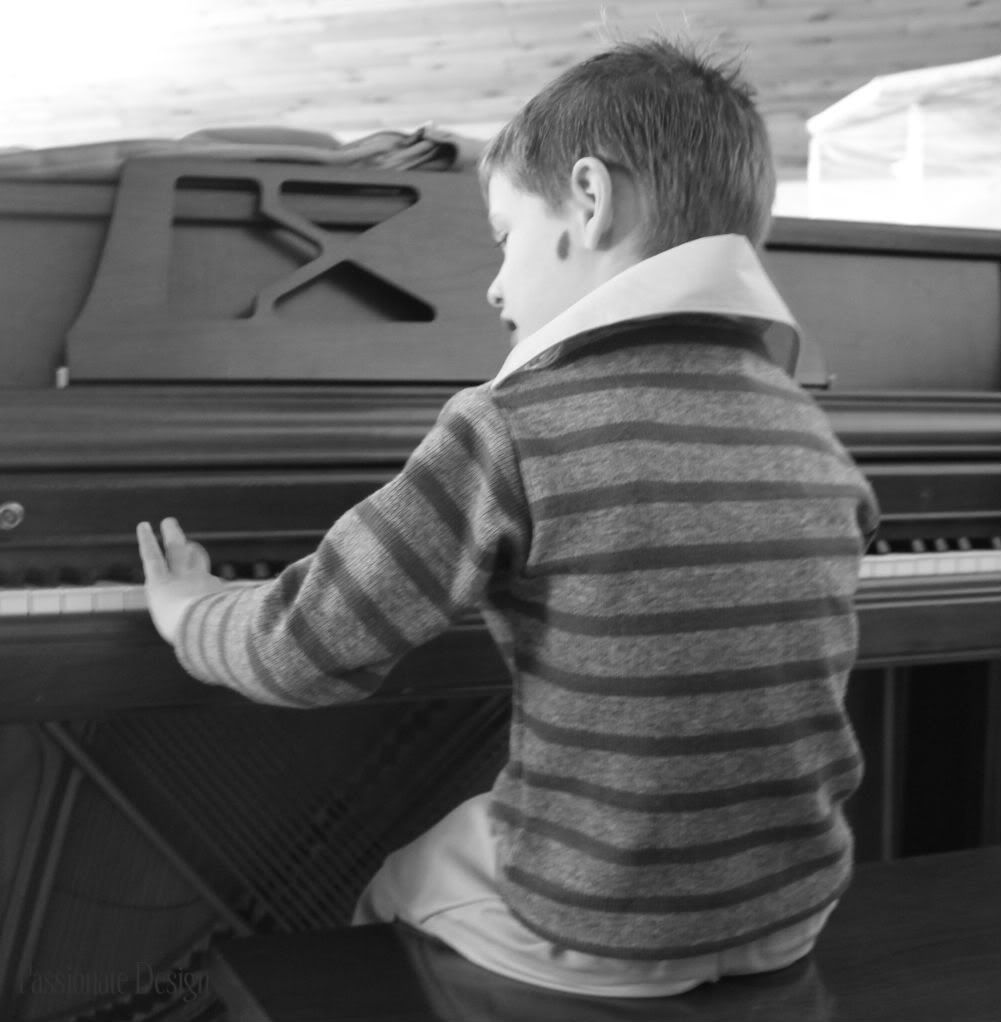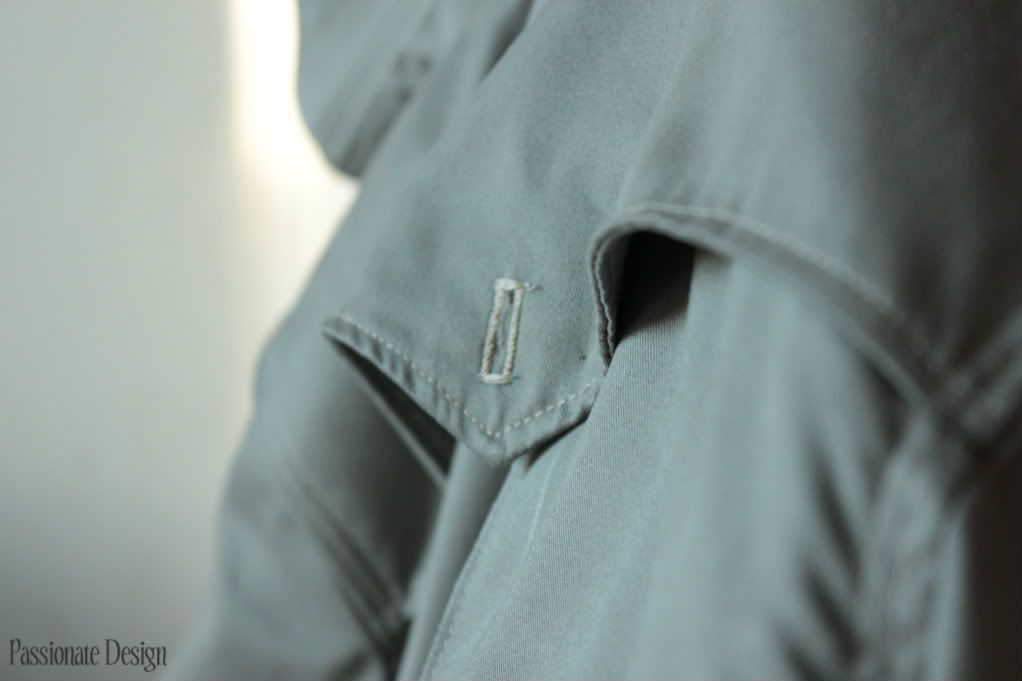 buttonhole for storm flap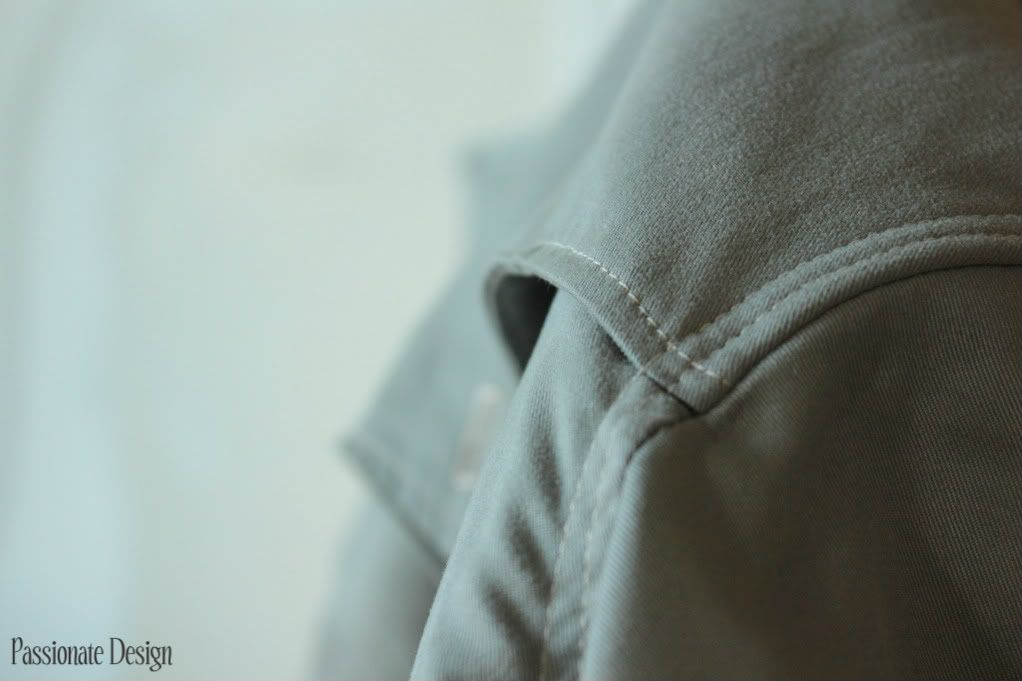 double top stitching around sleeves
Okay, so I think you get the picture though now I'm wishing I had taken pictures of the lining...maybe the light will be in my favor when this Dapper Gent gets home from preschool. Vinny was a real trooper this morning, posing for me, going all around to different places to get pictures. Truthfully this kid has been super excited about this outfit. When I finished the pants and I was trying them on him he said to me "I just want to wear them now." Not sure if that means they were comfy or if he didn't want to change back into his old pants (which he had to do anyway). This morning you couldn't contain his enthusiasm when I told him he could wear the coat to school...jumping up and down I tell you.
So a little bit about the pieces. The top is all one piece and not a refashioned sweater, nor one I knit, the fabric came like that. I loved it when I saw it (it was gifted to me) and knew something wonderful would be made out of it. I love the look of layers but dislike the extra laundry and the extra work in getting dressed. So I just whipped up a collar stand and just enough of a shirt to sew it under the the seam of the neckline on the 'sweater.' I love that I used a bright yellow as it makes the whole thing just POP! I just whipped up a pattern of my own for the top.
The pants are also just a quick whip up too. I new I wanted the cuff to fold over I think it really adds that extra edge to the outfit which while very classic and speaks of almost an era gone by is still very much timeless.
Though the whole outfit begins and ends with the trenchcoat. I would LOVE to tell you that I designed the pattern, and I know that I could but with time being of the essence plus being sick I went with a pattern. It's from
Ottobre Autumn 2009
,
number 27 "Roger M." trenchcoat
. I of course made my modifications, first being to lengthen it from hip length to knee length. I nixed the front storm flap, belt, collar flap and sleeve tabs. I loved those details but didn't really go with the look I wanted. The jacket is completely lined an I must say I'm pretty proud of those buttonholes...I do not have a buttonhole setting on my machine so I had to adjust the zig-zag with and stich length to make them. The pockets were a first for me...slash pockets. So much fun!
I really think the biggest thing I did for this pattern is the top stitching...it took the coat from nice to WOW, where did you find that?
My final comment is about the photos, the only editing I did to them is cropping and putting my blog name on them. I didn't tweak the contrast, I didn't sharpen the images I didn't even add to the exposure. This is why I am madly in love with my new camera and will never turn it on Auto or use the flash :)
Now I'm about to hit the publish button then link this baby up to the audition link on Project Run & Play...cross my fingers and hope real hard. Still no matter the outcome I will be ridiculously proud of that coat, proud of how professional it looks, proud that I sucked it up and tried it.
Please, pretty please leave me a 'friendly thought' to tell me what you think. I'm ever so excited to share this with you.