I can hardly believe it! My baby Thaddeus turned two on Saturday. He has been such a great joy to our family. This year with my new camera I was able to document his day from Breakfast to Cake!
He was very excited to pose and smile for the camera. All day he went around, putting toys up to his face and saying "Cheese!"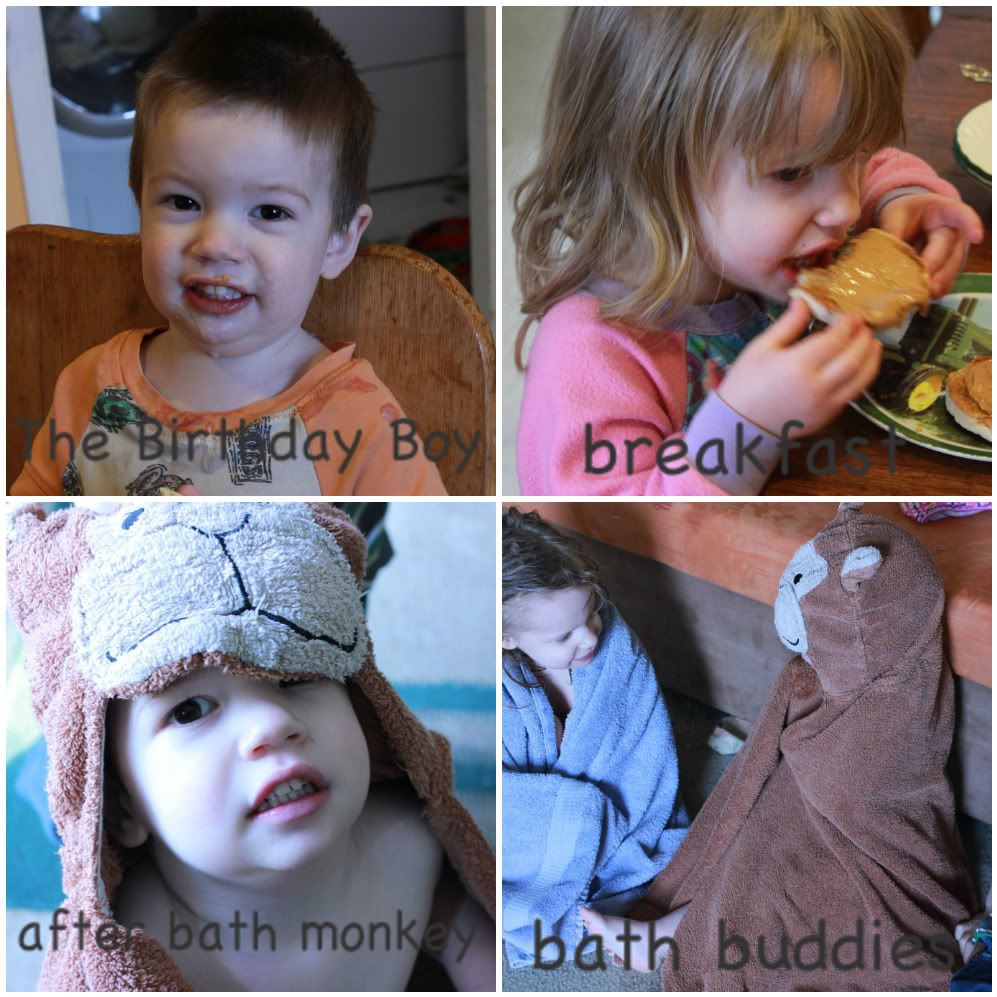 I've decided that what is the point of having fine china if you never use it? So I got it down for birthday dinner. I plan on doing this again for other birthdays!
What kind of party would it be without presents. This was the first year Thaddeus was excited about opening gifts. Though he had to play with each gift before he opened the next gift. Good thing he didn't get too much...we might still be opening gifts ;) Favorite gift? The notebook and pens that Daddy picked up for him.
Of course there was cake too! I had been practicing with Thaddeus how to blow out a candle the last month...but he got cake fright! He saw that big cake and smiled but that was it. Eventually Lincoln and I had to blow the candle out for him. To his delight! He got to eat that yummy cake!

Happy Birthday my precious boy!