Oh am I ever excited about today's post! This summer I bought a
mug
from
Starbucks
that you can write on to personalize it. I got it for a friend for her birthday and even though I wrote a bunch of stuff on her mug there was lots of the enamel paint left over. I of course being a craft hoarder kept the pen even though I had no clue if I would ever use it again.
Enter in a quick trip to the store to pick up some supplies to finish up some Christmas pressies (we're getting down to the wire here) as I was looking for what I needed I found some ceramic mugs that were all black. Instantly I fell in love and the final two in the store leapt into my cart because I had a plan, a very good plan indeed. I was going to take a plain jane, or should I say a Black Jack, mug and turn it into a...
Oh yeah baby! Those mugs were beggin' for a makeover that would take them into the WOW world of blogging :) For those with more delicate mouths I made a smaller 'stache...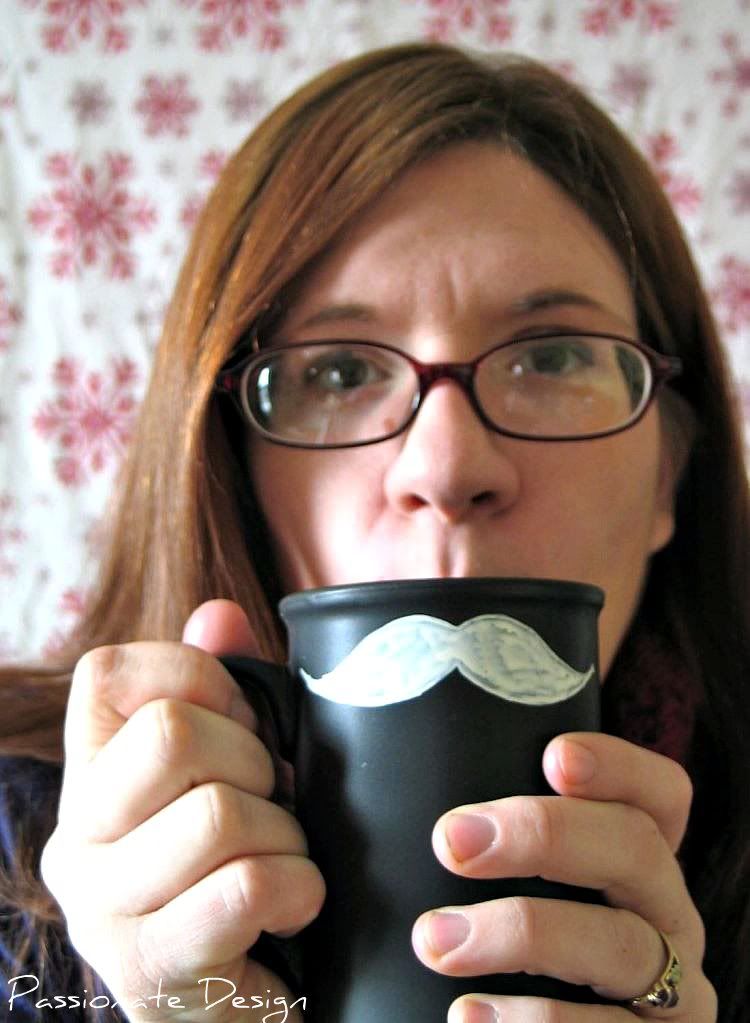 Because I was having so much fun taking pictures with my cool new mugs...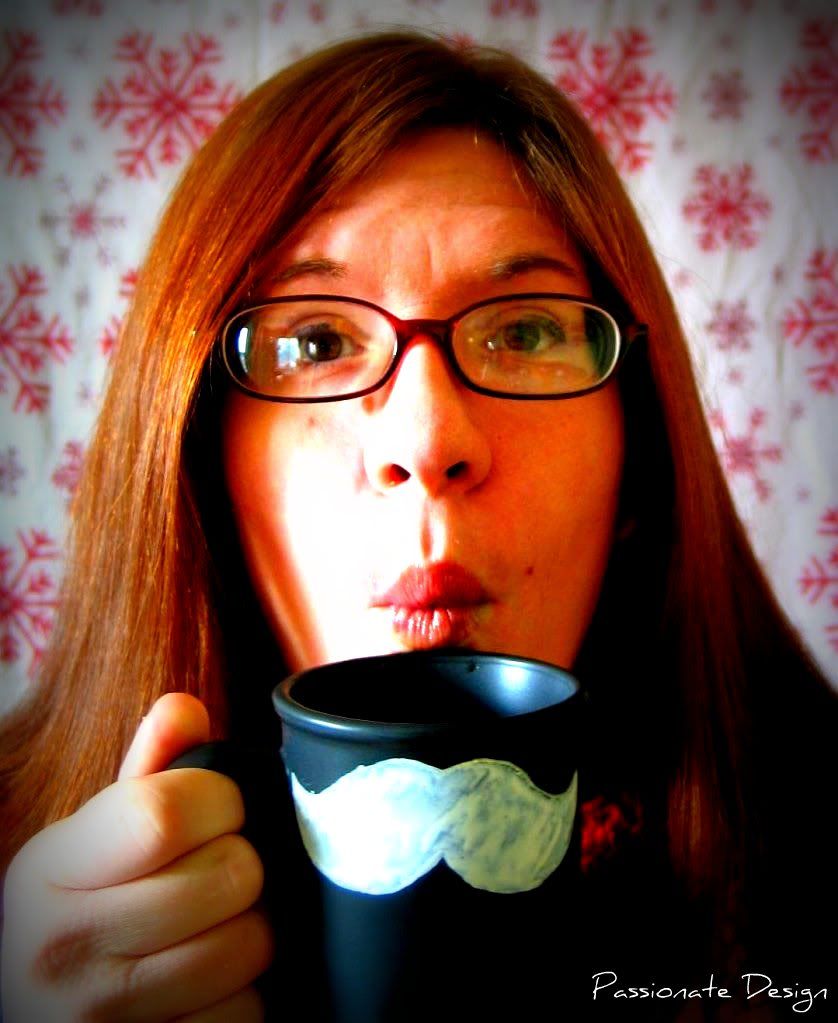 Honestly these mugs were easy peasy! I just traced out a mustache that I liked onto paper. Then I traced that image onto my mug, colored it in and let it dry. Per the directions on the pen I waited an hour for the paint to dry and then baked those suckers for 20 minutes at 450!
I have plans to raid the thrift store on Friday...I'm hoping to find me some awesome mugs at killer prices. What I really want to find is a bright red one and I'll paint a mustache on for Old St. Nick! I'm sure they make paint enamel pens in all colors so just watch out world...I'm on a roll...
Oh and just so you all know that I can be serious (when I want to be) here is a nice pic of me in my new cowl that I fought for tooth and nail at our annual Christmas Knit Night...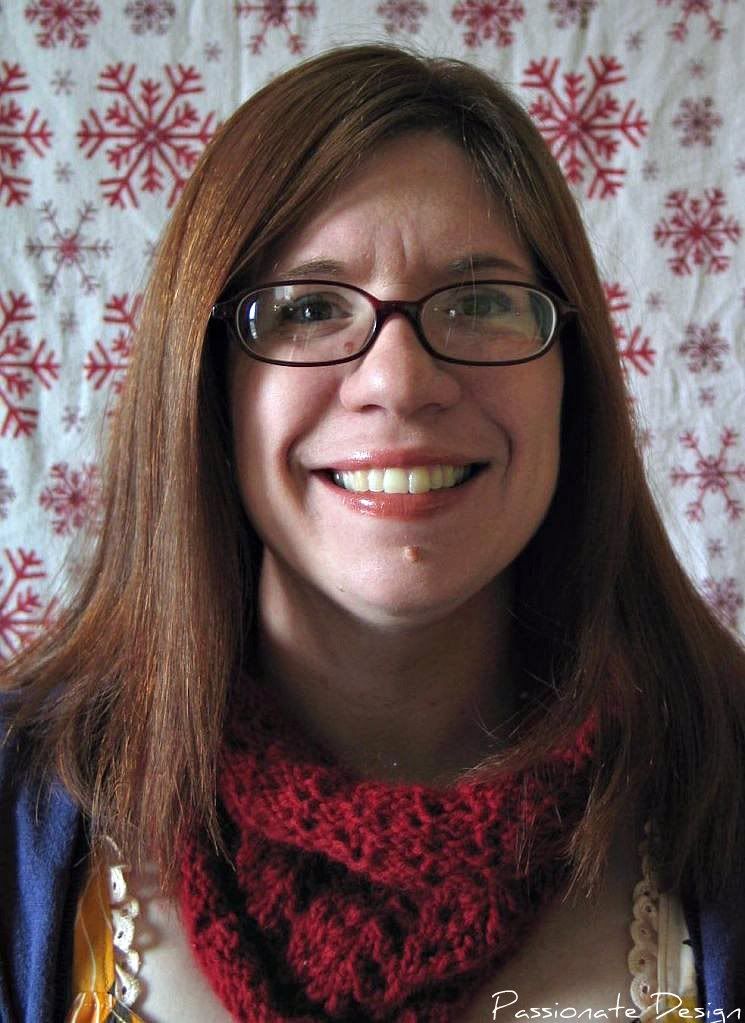 My bestie knit it so I knew it was worth fighting for. Didn't know I was a fighter did ya?
{{hugs}}
Buffy
Okay, so be honest the pics, delightful right? Husband doesn't see the glamor of the moustache but I do. What are your thoughts? Honestly I think I could whip up enough of these for everyone on my list this year...so ridiculously easy but fantastically perfect :)